EDIT MAIN
Distance learning and social distancing are Creating new challenges for all of us.
Are you struggling academically??
Are you struggling emotionally??
Please reach out to the School Counselor, Belinda Schermerhorn, there are resources available to you. We want to continue to support our students and families during this time.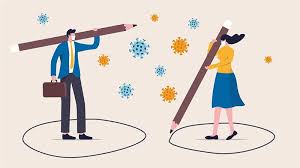 Bagley High School Guidance Office
1130 Main Ave. N Bagley, MN 56621
Telephone: (218) 694-3129
Fax: (218) 694-3225
Welcome to the Bagley High School Guidance Office! We are home to the School Counselor, Guidance Office Secretary, and Mental Health Professionals from Stellher Human Services and White Earth Mental Health.
As students transition into a secondary school setting, they face a variety of new options and challenges, which can be overwhelming along with everything else going on in life outside of school. Licensed school counselors are specially trained professionals who are there to help students in their academic, career, and personal/social/emotional goals. Whether a student is dealing with divorcing parents, mental health issues, bullying, conflict with friends, choosing a career, college applications, or struggling academically, our desire is to support students in all aspects of life, and to offer resources to help.
The BHS Guidance Office is located off of the cafeteria. Students are encouraged to drop in at any time. Parents can also contact the office if they have any questions or concerns. If you'd like to set up an appointment, please contact the school counselor or Noelle, Guidance Office Secretary, to find a time.
We look forward to working with you!