EDIT MAIN
Mental Health Resources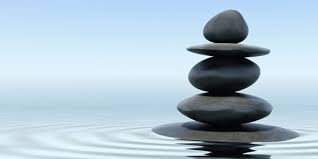 This is a website created through the Children Therapeutic Support Services (CTSS) program in collaboration with students and mental health providers.
Mental Health Services
Bagley High School contracts with both White Earth Mental Health and Stellher Human Services to provide mental health support to students. These services are provided through Zoom during the distance learning model. Contact Belinda Schermerhorn, School Counselor, at bschermerhorn@bagley.k12.mn.us or 694-3120 to get more information. Services that are provided in the school setting include:
Children's Therapeutic Support Services (CTSS)
Individual Therapy
Mental Health Case Management
Clearwater County has an on-call Mental Health Crisis Team. This team can be reached at 800-422-0045. This is a group of mental health professionals that will respond to any mental health crisis for both children and adults.
Crisis Text Line can be reached by texting "MN" to 741741. These professionals will respond to mental health needs through text messaging.
National Suicide Prevention Lifeline will provide support during a mental health crisis over the phone. They can be reached at 800-273-8255.


Bagley High School Guidance Office
1130 Main Ave. N Bagley, MN 56621
Telephone: (218) 694-3129
Fax: (218) 694-3225
Welcome to the Bagley High School Guidance Office! We are home to the School Counselor, Guidance Office Secretary, and Mental Health Professionals from Stellher Human Services and White Earth Mental Health.
As students transition into a secondary school setting, they face a variety of new options and challenges, which can be overwhelming along with everything else going on in life outside of school. Licensed school counselors are specially trained professionals who are there to help students in their academic, career, and personal/social/emotional goals. Whether a student is dealing with divorcing parents, mental health issues, bullying, conflict with friends, choosing a career, college applications, or struggling academically, our desire is to support students in all aspects of life, and to offer resources to help.
The BHS Guidance Office is located off of the cafeteria. Students are encouraged to drop in at any time. Parents can also contact the office if they have any questions or concerns. If you'd like to set up an appointment, please contact the school counselor or Noelle, Guidance Office Secretary, to find a time.
We look forward to working with you!
---
PSEO INFORMATION
Postsecondary Enrollment Options (PSEO) is a program that allows 10th-, 11th- and 12th-grade students to earn both high school and college credit while still in high school, through enrollment in and successful completion of college-level, nonsectarian courses at eligible participating postsecondary institutions. Most PSEO courses are offered on the campus of the postsecondary institution; some courses are offered online. Each participating college or university sets its own requirements for enrollment into the PSEO courses. Eleventh and 12th-grade students may take PSEO courses on a full- or part-time basis; 10th graders may take one career/technical PSEO course. If they earn at least a grade C in that class, they may take additional PSEO courses.
There is no charge to PSEO students for tuition, books or fees for items that are required to participate in a course. Students must meet the PSEO residency and eligibility requirements and abide by participation limits specified in Minnesota Statutes, section 124D.09. If a school district determines a pupil is not on track to graduate, she/he may continue to participate in PSEO. Funds are available to help pay transportation expenses for qualifying students to participate in PSEO courses on college campuses. Schools must provide information to all students in grades 8-11 and their families by March 1, every year. Students must notify their school by May 30 if they want to participate in PSEO for the following school year. For current information about the PSEO program, visit the Minnesota Department of Education's Postsecondary Enrollment Options (PSEO) webpage.