EDIT MAIN
Bullying Incident Report Form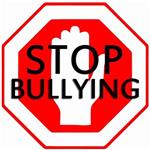 If you are experiencing bullying at Bagley High School, please fill out this form and return it to the Main Office or Guidance Office.
Personal, Social, and Emotional Support
Click here for information on mental health, suicide prevention, teen pregnancy, divorce, and a variety of other personal, social, and emotional issues.
Resources and tips on studying, taking tests, tutoring, and other academic support.
*CRISIS HOTLINE* For immediate help, call the mental health crisis line at 1(800)422.0045 or *new* Text MN to 741741